Breaking Ground

Friday, October 27th saw the official Ground Breaking for the Veterans Monument.  The statue portion of the monument is completed and is currently being stored until the cement can be poured and the base of the monument secured.  Winter weather will delay the final completion of the monument.   We will continue to post updates on the website and on Facebook.


   Building A Monument 2017

Local Artist, Mark Kenny, has begun the sculpting of the statue portion of the Veterans Monument.  The first step was to take the schematics to the foundry for 3-D pieces of the statue to be made in styrofoam.  Quartermaster Bert Little and Mark Kenny transported the styrofoam back to Seaside for the addition of clay and details.  After a 1/4" of clay was added, the 7'2"statue was transported back to the foundry, Firebird Bronze, for the next process.  The statue will be at the foundry for 12-14 weeks.  Pictures of the process will be posted in the gallery as we go along.  Currently pictures of the styrofoam and the clay are posted in the Gallery.  This projet is supported in part by a grant from the Oregon Parks and Recreation Department, Fort Stevens 10580 Post & Auxiliary and the generous donations from the citizens and businesses of Warrenton-Hammond.

Memorial Bricks


We are now taking orders for Memorial Bricks.   If you have a Veteran you want to honor with a memorial brick this is your opportunity.   The bricks will be placed in the area of the monument.  They are made from concrete and use a combination of laser engraving along with sandblasting.  Up to 3 lines can be included on the brick and there is room for clip art if desired.


A 4" x 8" brick with no clip art is $50.00.  You can use up to 20 spaces per line, including blank spaces.   If you wish to include clip art (which we show on our sample), there is a maximum of 15 spaces per line.  A brick with clip art is $60.00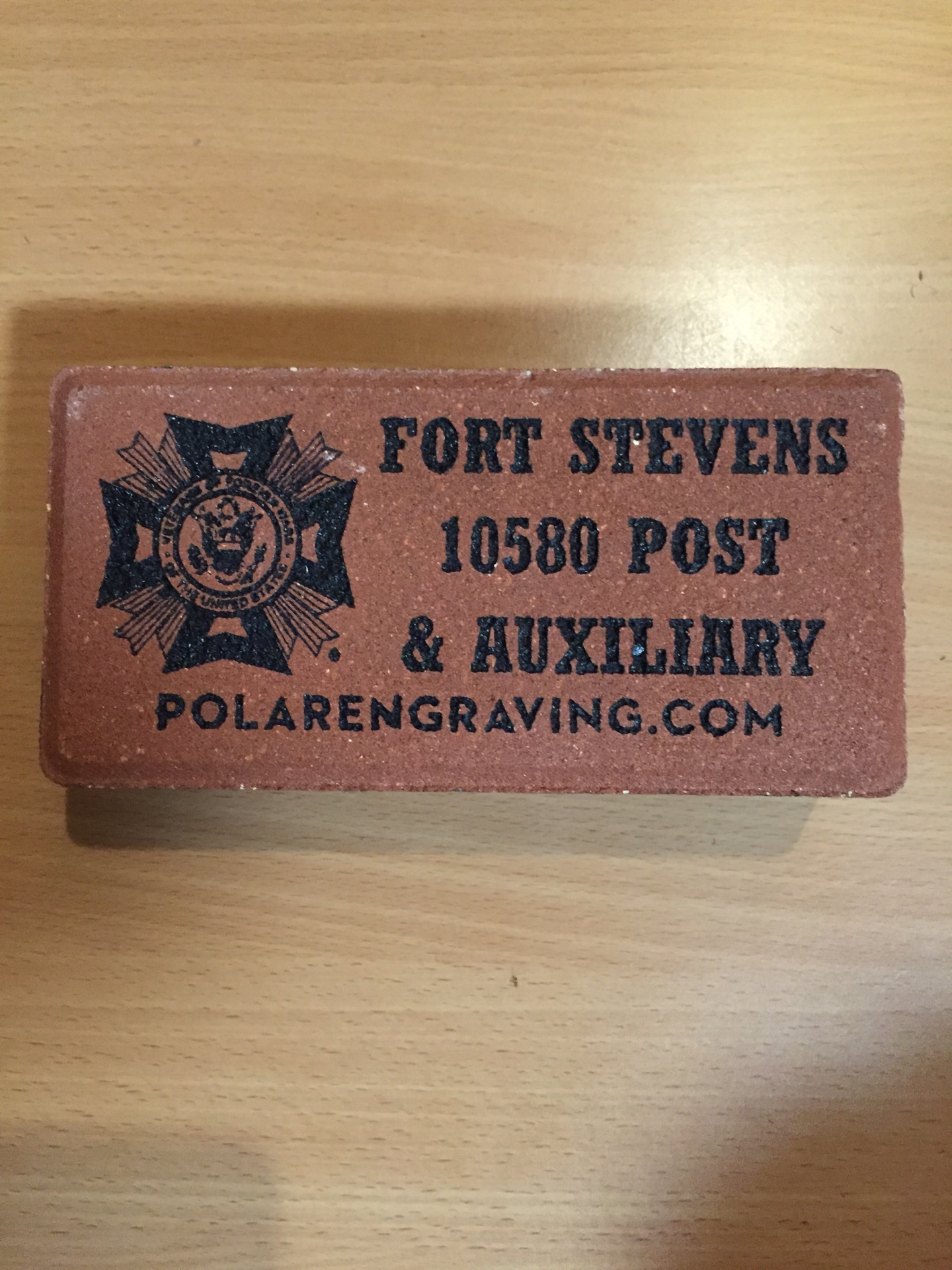 Brick Order Form                              Brick Order Form

With Clip Art                                        Without Clip Art

Download

Download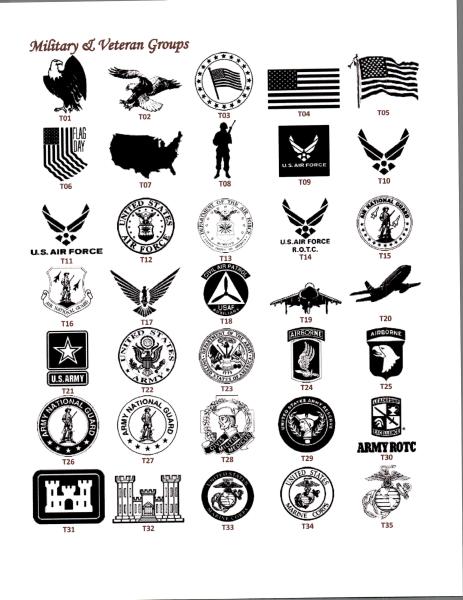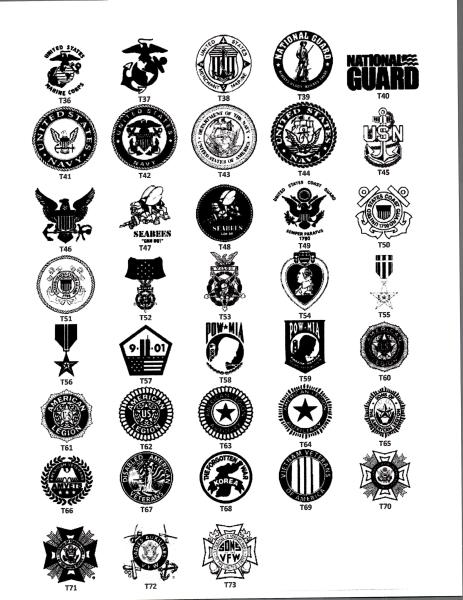 ​